SmartMasterTM
Built on 30 years of experience, our third generation electric power generation and distribution management control system, running on a privately owned server or in the cloud, performs SCADA, load management, capacitor control, and meter reading functions. Also used by gas and water utilities.
Features
Fully programmable data acquisition and control logic via built in T-SQL compiler.
Interactive one line diagrams.
Event notifications via electronic mail and SMS (cell phone) messages. Multiple channels can be used for redundancy.
Accessible from anywhere – local machine, any local area network workstation, or any computer on the internet.
Automatic failover to redundant server
Avaliable on a stand-alone, customer owned server, or in the cloud.
Accessories
In addition to the various real time screens that the user interface offers, several integrated and stand-alone programs are available for system operation, control, and monitoring:
Database Editor – used for system parameter viewing, modification, printing and exporting.
Event Viewer – used for real time viewing searching, printing, exporting, and management of system events and alarms.
Data Viewer – used for real time viewing searching, printing, and exporting of recorded data. Real time trending screens can be set up for any input or output defined in the database.
Notepad Viewer - used for real time viewing searching, printing, exporting, and management of user authored technical notes.
Reports
A special server component is dedicated to management, definition, generation, and dispatching of reports. Management can be done through SmartMasterTM user interface, or via a web browser.

Users can define custom reports with little or no programming. Reports can contain tables, various kinds of charts, plots, and gauges. They can be rendered in html, pdf, Excel, Word, etc.

Reports can be generated on command, or automatically on a scheduled basis.

Reports can be dispatched to selected lists of users via electronic mail on a one time, or subscription basis. In the latter case reports are sent out to mailing lists periodically as needed.

Security can be defined so users can access only reports that they are entitled to see.
Database Engine
SmartMasterTM is based on Microsoft SQL 2019 Server, a full size, industrial strength SQL database management system currently serving the needs of some of the major organizations. Its maximum database size of over 500 petabytes provides an essentially infinite database size for large data and event log archives.
Security
System security is implemented through Microsoft SQL 2019 Server. All of the latest encryption, authentication and authorization methods of the SQL server are utilized.
Communications
SmartMasterTM can communicate with devices on as many communications channels as needed simultaneously. Popular communications protocols are supported. Multiple protocols can run over the same channel. Communications can go over Ethernet or serial connections, or via any other medium when appropriate converters are used (e.g. radio, fiber optic cables, cellular modems, etc.).
Scalability
SmartMasterTM can run on a small computer, a large server, or in the cloud. It can serve customers monitoring a couple of inputs, or as many inputs and outputs as communications infrastructure will allow. New system components can be added at a later date, and database can grow at a pace required by local needs.

Products
SmartMaster is a SCADA platform which runs on a private server or in the cloud.
It provides services like communications, event logging, data viewing and analysis.
SmartMaster is based on Microsoft's SQL 2019 Server which provides industrial strength database services.
SmartMaster also uses SQL server modern security services, electronic notification dispatching, and reports.
SCADA component provides one-line diagrams and T-SQL compiler so operators can write their own programs.
Load Management component provides demand response, load state reinserting, and load rotation algorithms.
Capacitor Control component adds capacitor bank management based on any external parameter.
Capacitor Control component also provides safety control timers for capacitor bank protection.
NeXGen is our partner company Telescada's product line of RTUs and switches used by utilities.
BTE has co-developed NeXGen firmware, and associated software tools that go with the products.
Together with Telescada we offer a wide range of solutions for the electric, gas, and water utilities.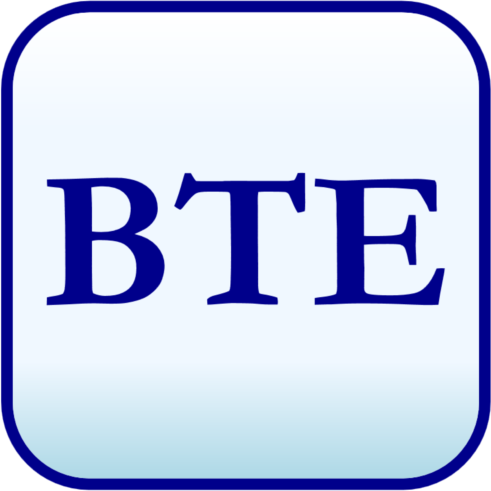 SCADA, Load Management, Capacitor Control, AMR